About Mellette Forestry Group
MORGAN MELLETTE
Mellette earned a Bachelor of Science in Forest Management from Clemson University; completed work in a Masters of Forestry degree from Duke University, completed all requirements for the MAI designation with the Appraisal Institute, and is an approved instructor with the Appraisal Institute.
Professional Affiliations:
Registered Forester in Georgia and South Carolina
Certified Real Estate Appraiser in Georgia and Florida
Member of Appraisal Institute (MAI)
Registered Land Surveyor in Georgia and South Carolina (retired status)
Member of Society of American Foresters
Member of Association of Consulting Foresters (Past President, Georgia Chapter)
ASSOCIATES OF MELLETTE FORESTRY
Sarah Cascone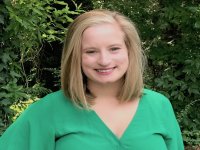 Sarah received her Bachelor's Degree in journalism from The University of Mississippi in 2017 and earned her Master's Degree in public relations from the University of Georgia in 2019. She has had a love for writing and storytelling since she was young and is excited to put her skills to work writing appraisals that are thorough, but also enjoyable to read. Sarah is originally from Thomasville, Georgia. Her free time is usually spent walking her dog Rosie, binge-watching the latest Netflix Original or spending time with her family and friends.



JACK CATLIN
Jack began his career in forestry in 1978 after graduating with honors from Michigan Technological University with a B.S. in Forest Management. He has extensive timber sale, cruising, and forest product merchandising experience helping both buyers and sellers, using strong negotiating skills. He bought and sold timber for Continental Can, Federal Paper Board, and International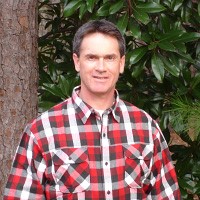 Paper. Jack managed five logging crews from 1998-2007, directing the layout and construction of roads and stream crossings for Catlin Forestry Services, LLC.
Jack is a registered forester in Georgia, South Carolina, and North Carolina, and has his Real Estate License in Georgia allowing him to expand his forestry experience with timberland sales.
Jack is currently certified in Prescribed Burning by the Georgia Forestry Commission. He has extensive expertise with over 200 experiences directing and using fire as a tool in site prep and controlled burning and wildfire management. Familiarity with mechanical and chemical site preparation and reforestation has allowed him to provide landowners with America's only natural renewable resource, trees.
ZAC MILLER
Zac has a B.S. in Geology from Tulane University(2005) in New Orleans, a M.S. in Space Studies from American Military University (2010) and served in the U.S. Army (2005-2008) stationed primarily at Brooke Army Medical Center, Ft. Sam Houston, Texas. Zac has taught GIS at North Georgia State College and University since 2010.